Testimonials
FitSM is implemented by a range of organisations in different ways. This page provides some initial feedback, and an indication of those enaging with or implementing FitSM.
Implementing FitSM is helping EGI to better shape and manage the services that are delivered in a federated infrastructure. Service management is proving to be one of the underpinning activities that supports EGI as a sustainable infrastructure for the long-term. Consultancy through the FedSM project has been an essential component of this.
Yannick Legre
EGI.eu Managing Director
FitSM is a really strong product, and it is great to see such concrete outputs from a European Funded project. Partnership in the FedSM project has been a strategic win for my firm. Moreover, within the project lifetime we are offering commercial training and consultancy to European clients based on the project outputs. This instance-exploitation really validates the work that has gone into FitSM as an achievable, lightweight but powerful solution to IT Service Management challenges.
Owen Appleton
Managing Director, Emergence Tech Ltd.
FitSM is unique in introducing a culture of continual improvement and professional relationships in academic IT Infrastructures. A few years back the guarantees that we are currently offering in PLGrid were simple unthinkable.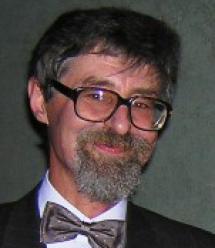 Prof. Jacek Kitowski